Let's Start a Conversation
Want to learn more? Let's talk about how Paysign can help you achieve your goals.
Paysign® partners with leading pharmaceutical services companies to create innovative patient affordability solutions for their manufacturing clients and deliver end-to-end patient affordability solutions that help build awareness, eliminate financial barriers, and enhance access to life-saving therapies. We work closely with clients, including hub services providers, to carefully tailor payment solutions and launch brand affordability strategies into the marketplace.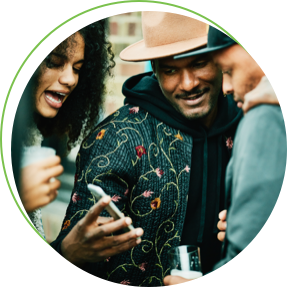 Paysign Affordability Solutions
Our solutions help boost patient acquisition, retention, and adherence, while providing actionable data.
Paysign's Patient Affordability Solutions offset patients' out-of-pocket costs for drugs and related adjunctive therapy and services. Using our products to help remove the financial barriers will encourage uptake and continued therapy for a brand's patient population.
Our enrollment-and-issuance portals enable HUB service providers, specialty pharmacies, prescribers, and patients to access appropriate affordability products. We work closely with brand marketing teams and channel partners to design and deploy the right portal for the brand and offer industry-best support and training after deployment.
Paysign's pharmacy-based Co-Pay Solutions integrate into the existing workflow of retail and specialty pharmacies. Processed in a way that looks similar to traditional insurance coverage, we utilize the National Council for Prescription Drug Programs (NCPDP) transmission standard to adjudicate claims following the business rules of our clients. Our co-pay programs can act as a voucher, funding the full cost of the drug, or as a secondary payor, paying all or part of a patient's out of pocket responsibility.
Our co-pay programs help increase the speed of the therapy by overcoming patient financial barriers while raising brand awareness. They are highly customizable with business rules that can meet the specific needs of our clients' marketing strategy.
Paysign Medical Benefits Solutions
Clinical based therapies have the same affordability needs as those dispensed in a pharmacy. Our Medical Benefit Solutions act like our traditional co-pay programs but utilize the medical billing and payment system used by hospitals, doctor's offices, and providers. Providers can submit electronic or paper medical claims to help patients afford therapy or related services. These claims have custom business rules and payment rates that will match the needs of the patients.
Streamline the process of covering products and services traditionally billed on medical claims by positioning an affordability program with a benefits solution. Our medical benefit solutions are highly customizable and can meet the needs of the brands' strategy. From drug administration, lab work, office visits, and almost any other procedure needed, these can be covered under a medical benefit solution.
Paysign Buy
&

Bill Solutions
Buy & Bill services are some of the longest-running programs in the patient affordability space. For numerous therapies, providers choose to stock and dispense the product in-office, saving the patient a visit to the pharmacy or another treatment location. Once a patient registers for a program, we will deliver a physical or virtual debit card to the treatment location to assist in the payment of the therapy. We keep receipts or other proof of service in our database and enable the cards to be reloaded for the next visit.
As a debit card processor with more than 15 years of experience, we are the industry's best partner for Buy and Bill Solutions. We offer a variety of solutions that can help to mitigate the risk associated with traditional debit card-based affordability solutions.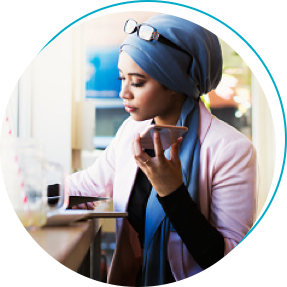 Paysign Centralized
Billing Solutions
This intuitive suite of services enables brands to address affordability concerns beyond the traditional program. Centralized Billing Solutions combine our experience in the debit space across numerous verticals and open up the doors for affordability solutions never before seen in the industry. We partner with HUB Service Providers to empower them to get patients TO the therapy, not just on the therapy.
Paysign Patient Travel Services
Working directly with HUB Service Providers, we provide an end-to-end payment solution designed to cover long-distance travel necessary for many patients in the Rare and Orphan Disease space.
Paysign Per Diem & Lodging Solutions
Ensure that patients never have to worry about the expense of accessing therapy while away from home. Our rules-based payment solutions allow patients to worry about getting better, not about how to afford the next night in the hotel, a day in the city, or a cab ride to the treatment facility.
Paysign Records Management
Efficiently and accurately track and record patient expenses and transactions via our Paysign Affordability Portals.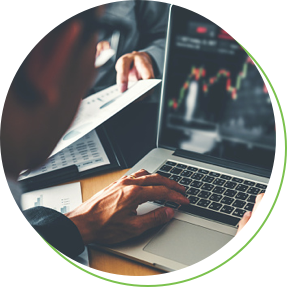 Paysign Pharmaceutical Data & Analytics
See the complete picture of each patient's journey at any time. Our customized reports simplify accounting procedures, reduce administrative time and effort, and provide vital compliance data.
Our business analytics deliver a depth of detail not available from any other program.
Paysign Data Aggregation Solutions
We consume and aggregate data into a single view, allowing an at-a-glance view of actionable insights to more effectively run programs.
A one-way feed of critical data that's pushed to the client and their third-party vendors to keep everyone on the same page.
Do even more with the data collected and processed. Data-visualization tools help analyze program performance and continually monitor how the brand is measuring up.
Let's Start a
Conversation
Fill out the form to learn how Paysign can help you achieve your goals.